Αϊ, Αϊ, Αϊ....

**************
****************
*****************
Kumo no Mukou, Yakusoku no Basho...
**************
****************
*****************
Ο κος
Makoto Shinkai
έγινε γνωστός παγκόσμια για ένα απο τα πιο βαθιά, όμορφα και εμπνευσμένα
OVA
όλων των εποχών, το μοναδικό
Hoshi no Koe
του 2002. Καιρός να ρίξουμε ένα βλέφαρο και στην μοναδική ταινία μεγάλου μήκους που
έγραψε / σκηνοθέτησε / σχεδίασε
(αυτή την φορά με λίγη βοήθεια απο τρεις φίλους του), μια ταινία που είναι έργο ζωής για τον ίδιο, το καταπληκτικό
Beyond the Clouds
του 2004...βουρ στον πατσά λοιπόν...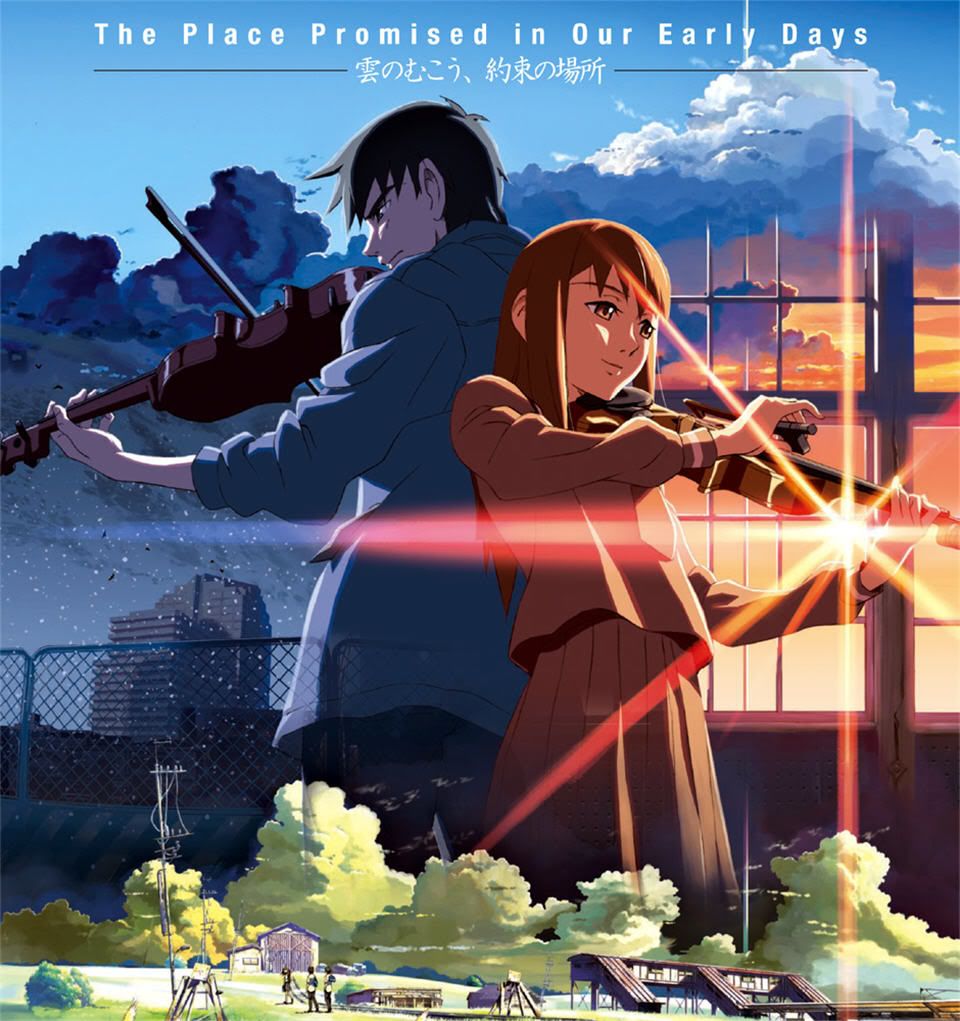 Code:
In an alternate timeline, Japan was divided after losing World War II: Hokkaido was annexed by "Union" while Honshu and other southern islands were under US sovereignty. A gigantic yet mysterious tower was constructed at Hokkaido and could be seen clearly from Aomori (the northernmost prefecture of Honshu) across Tsugaru Strait.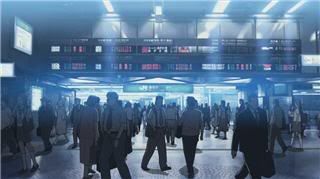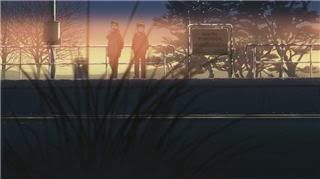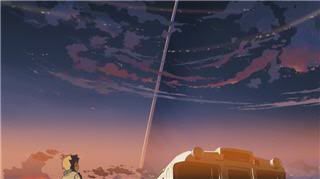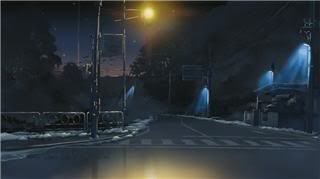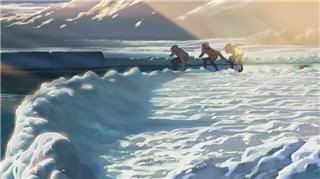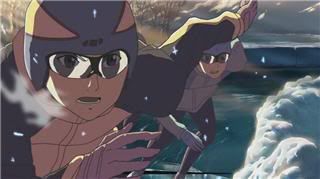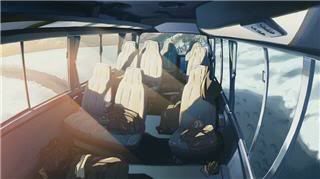 Code:
In the summer of 1996, three 9th-graders had made a promise that one day they'll build an aircraft and unravel the tower's mystery, but their project was abandoned after the girl, Sayuri Sawatari, began experiencing sleeping sickness and transferred to Tokyo for better treatment. Three years later, Hiroki Fujisawa accidentally found out that Sayuri had been in coma since then, and he asked Takuya Shirakawa to help him finding a way to revive her.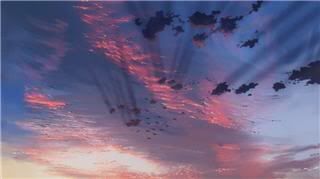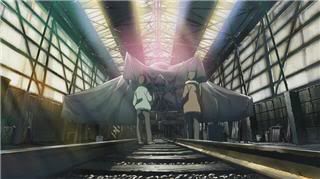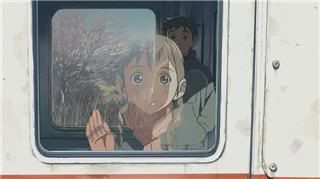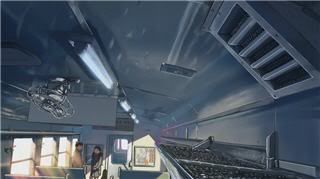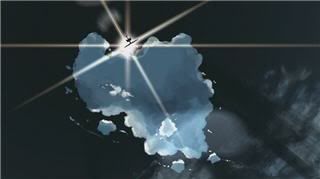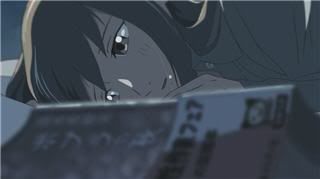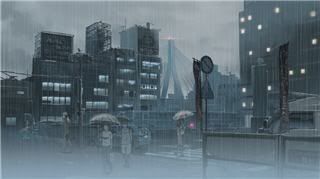 Code:
What they don't know yet is that Sayuri's unconsciousness is somehow linked with secrets of the tower and the world...but in her dreams Sayuri awaits for an old promise to be fulfilled—and holds the key to the world's salvation...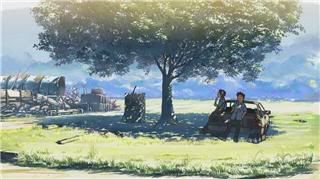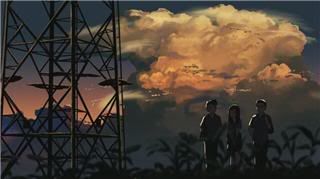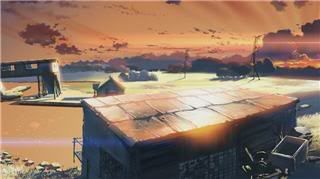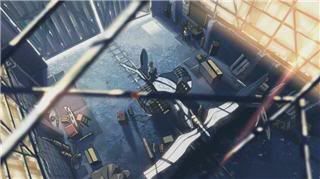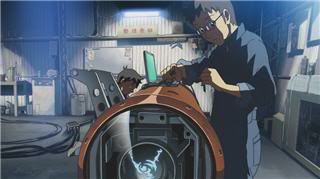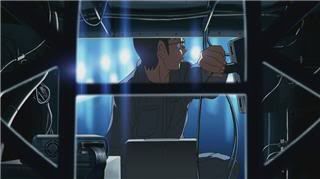 Ο κος
Makoto Shinkai
για δεύτερη (και στοιχηματίζω όχι τελευταία) φορά αποδεικνύει το τι μπορεί να κάνει ένας άνθρωπος (χωρίς τυμπανοκρουσίες, αβάντα και διαφήμιση) αν έχει μεράκι και αγάπη για αυτό που κάνει...νομίζω πως οι εικόνες που επισυνάπτονται μιλούν απο μόνες τους...αυτή η ταινία αποτελεί άλλη μια καλή επιλογή για άτομα (ενήλικους κυρίως) που θέλετε να μπάσετε στον μαγικό κόσμο των anime...
thank you Makoto-sama
...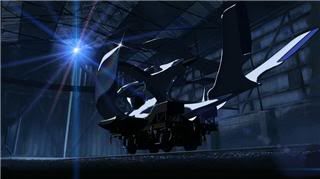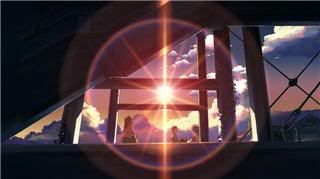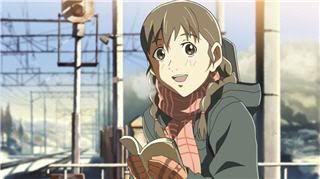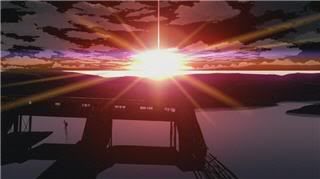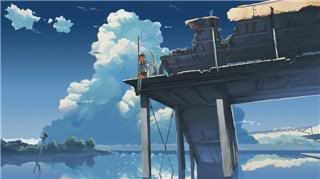 Κατεβάστε και απολαύστε την καταπληκτική
HDTV
έκδοση των
PSNR
(απο τις καλύτερες δουλειές στον χώρο του fansubbing ever! - .MKV ~1500mb)...απο
εδώ...
Επίσης μια πολύ καλή επιλογή είναι και το πρόσφατο release των
KAA
για την ταινια...βρείτε το
εδώ...
Against all odds, a promise will be kept...
_________________